The Latest
!. UPDATED - May, 2014: Kevin has been released from prison! Thanks to EVERYBODY for their prayers and other efforts to this end. Kevin sends a Special Thanks! to those who sent letters to the Parole Board, they helped tremendously.
Action Items
(1.> PRAY for and WRITE to Kevin and help in his transition back to normal life ... and beyond.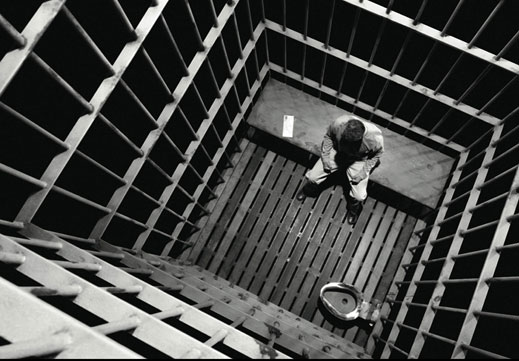 Kevin needs everyone's help while he recovers and gets back on the offensive. Please write to inquire, amuse, entertain and otherwise keep his mind occupied with the future. >> Contact info
(2.> Continue to WRITE and Spread the Word about his case thru Forums, LTEs and the like. Everyone can help those who end up in the same situation as Kevin to Freedom and Justice. Please write to inform, educate and activate Newspapers and such by writing about Kevins story and situation.
Status Report
He was sentenced to two (2) 20-year terms consecutively and moved to a facility in Arizona. See here for story on his "trial", conviction and sentencing. We are working on clearing his name and everything else that will help our friend Kevin be totally free for life.
Kevin's first appeal was denied, see News section for more on that. At the present time we are still mulling over the (District for HI) Supreme Court decision. Here is a site that posts info on Appeals when available -
http://www.ca9.uscourts.gov/enbanc/
- we'll post more soon as we know. In the meantime Donate! and get EVERYBODY you know to do so also. Then everybody you don't know ... yet! Because, HEY!, This Could Happen To You.
Thanks for reading, any info you can give us would be greatly appreciated. We are in the process of posting transcripts of the Grand Jury and Trial, etc. Please contact us with any information, questions or suggestions.
more Action Items
!. Pray for Further APPEALs and other efforts to clear his name, at least. Bottom line is it is going to take MONEY, so Donate what you can.
!. HELP SPREAD The WORD! Tell EVERYBODY You Know, then everybody you don't know. Yet! Join the e-mail list and stay tuned to latest developments.
Thanx! and keep the support flowing.
So, what's HIS STORY? In short, Kevin Metcalfe was defending self, family and medicine from an individual who kept coming back to break in and rob them again and again, ends up fatally assaulting same. So now, despite the long criminal record of his attacker - including assault and rape - despite the Grand Jury refusing to indict on murder charges, the state decided to try him anyway, adding unjust gun charges because ... they can! Learn more>>
Click on the news link for the media spin of what the status quo feeds them, click here for his story, stop by the Contact page for info on What You Can Do, and, of course, Donate! what you can, because Justice, apparently, is really expensive in America. And PLEASE Spread the Word, he REALLY needs You Help to Rage Against The Machine.