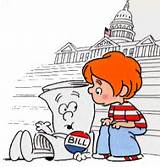 Senate Bill 1057 notes | a Medical Cannabis Resource Center (MERCY) Legislation Info page

Senate Bill 1057 | At the request of: Senators Ginny Burdick, Ted Ferrioli. Regular Sponsors: Rules -- Relating to cannabis; prescribing an effective date.

Summary: Provides Oregon Liquor Control Commission with additional power to enforce state marijuana laws. >> Learn more >>

Status: Current Location: Senate Desk - Awaiting Second Reading

Senate BILL 1057 - filed | 2017 Regular Session. Next Date: TBA; Committee Meetings: No Meetings Currently Scheduled; Floor Sessions: No Floor Sessions to Display

Click >> here << - for schedule.
You can read the full proposed measure here: >> Read text - You may also get hard copies if you are in Salem by going to the bill room downstairs in the Capitol.
this Page:
About
this page
Summary
, on SB 1057
Status
, info for SB 1057
LTEs
, the SB 1057 related Letters to the Editor, Legislator or Other People of Interest
the NotePad
, our SB 1057 Bulletin Board
eMail
, us on SB 1057
this Section:
Legislation
Station; section index
Initiative!
process, How To
This Session
this Site:
Areas of MERCY; a Map to our Site
About SB1057
History:

4-6 (S) | Introduction and first reading. Referred to President's desk.

4-6 (S) | Referred to Marijuana Regulation.

4-11 (S) | Public Hearing held. See >> Details <<

4-18 (S) | Public Hearing held. See >> Details <<

4-25 (S) | Work Session held. See >> Details <<

5-2 (S) | Work Session held. See >> Details <<

5-8 (S) | Recommendation: Do pass with amendments. (Printed A-Eng.)

5-9 (S) | Second reading.

5-10 (S) | Third reading. Carried by Burdick, Ferrioli. Passed.Ayes, 23; nays, 6--Baertschiger Jr, Girod, Kruse, Linthicum, Olsen, Prozanski; excused, 1--Gelser.

5-10 (S) | Knopp declared potential conflict of interest.

5-11 (H) | First reading. Referred to Speaker's desk.

5-11 (H) | Referred to Marijuana Regulation.

5-12 (H) | Recommendation: Do pass.

5-15 (H) | Second reading.

5-16 (H) | Rules suspended. Carried over to May 17, 2017 Calendar.

5-17 (H) | Rules suspended. Carried over to May 18, 2017 Calendar.

5-18 (H) | Rules suspended. Carried over to May 22, 2017 Calendar.

5-22 (H) | Third reading. Carried by Lininger, Olson. Passed.Ayes, 51; Nays, 7--Hayden, Parrish, Post, Reschke, Smith DB, Stark, Wilson; Excused, 2--Boone, McKeown. Vote explanation(s) filed by Smith Db.

5-23 (S) | President signed.

5-23 (H) | Speaker signed.

5-30 (S) | Governor signed. >> See latest >>
Senate Bill 1057
TALKING POINTS:
Legislature forces OMMP into OLCC and makes them pay for it. OMMP patient, grower, processor and dispensary costs soar!
SB 1057's latest amendments known as the "dash 22's" are on the schedule for another Public Hearing and Possible Work Session for Tuesday's meeting of the Joint Committee on Marijuana Legalization.
It Ain't Gonna Be Pretty
The Oregon Liquor Control Commission shall use the system developed and maintained for OLCC licensees to track: the production, processing and transfer of cannabis by OMMP growers.
OLCC may conduct inspections and investigations, including inspections and investigations of OMMP grow sites.
This will put OLCC in the backyard of every OMMP grower that is growing for more than two patients.
Patients-growers will pay $2,000 annually to grow their own medicine at addresses where more than 12 plants are grown.
Call the Committee Members and CALL THEM NOW! Tell them NO to METRC for OMMP! And NO to OLCC inspections of a primary residence!
Be Aware! of what Senate Bill 1057 will mean ...
WHAT THE MEASURE DOES: Provides that commission licensee may be designated by commission as exclusively medical licensee. Provides that licensee, under certain conditions, may transport marijuana items to and exhibit marijuana items at trade show, Oregon State Fair or similar event. Directs Oregon Health Authority to create database for sharing registry identification cardholder information with commission. Transfers duty to adopt labeling standards from authority to commission. Adjusts limit on number of immature marijuana plant that registry identification cardholder may own. Provides that total of 10 mature marijuana plants may be kept at one address. Requires propagation, production, processing and transfer of marijuana and marijuana-derived products by marijuana grow sites, marijuana processing sites and medical marijuana dispensaries to be tracked by system developed and maintained by commission for tracking similar activities conducted by licensees of commission. Provides that State Department of Agriculture may possess, test and dispose of marijuana items for horticultural purposes]. Makes technical changes. Takes effect on 91st day following adjournment sine die]. Declares emergency, effective on passage.
ISSUES DISCUSSED:
Pros and cons ... TBA
EFFECT OF COMMITTEE AMENDMENT: ... TBA. BACKGROUND: ... TBA >> Learn more >>
---
For links and help with contacting state reps and To check up on bills and such, visit our Legislative ToolShed for Tools, Tips, Tricks and More.
---
LTL (Letters-To-yer-Legislator)
---
Examples -
LTL Example #1 -
will go here.
---
Got one? !PLEASE! Post It!
---
Click >> here << - for the latest. Got a Question? Comment? Post It, or Give Us FeedBack.
back to [ Top of Page ]
SB 1057-22 METRC and its consequences.
The SB 1057 -22 amendment is a bad deal for OMMP and its growers especially those that are their own growers but grow at a remote address.
The bill has backed away from OLCC being given the power in Section4 to do anything necessary to control diversion of marijuana, be it recreational or medical. They are now only allowed to do that when it comes to their own licensees.
It also restricts sharing of the newly created patient database to the OLCC and the Dept. of Revenue and can no longer be shared to Dept. of Ag. or Water Resources.
And they have allowed households that are not designated grow sites to have 12 medical plants and their four rec. plants.
But here's the bad news.
Sections 39-43 and the proposed requirement for tracking by OMMP growers through the seed-to-sale tracking system.
These sections set in motion the consolidation of the two reporting systems who will have to report and who will have to pay for it.
Who has to report: All Processors, Dispensaries and any grow site with more than 12 plants. How much: Growers may end up paying as much as $2,000 for their first year and up to $1200/ year thereafter. (See projected costs below)
When: See the timeline below.
Sept. 1 2017. OHA shall on or before Sept. 1, 2017, notify all OMMP grow sites, dispensaries and processors that they are required to notify the OHA if they are going to move to OLCC or remain OHA and begin reporting into the seed-to-sale tracking system known as METRC. (Either way everyone will have to begin reporting into METRC or OHA will not renew your grow site, processing site or dispensary.)
Dec. 1 2017. The deadline for declaring which system you will be using after having received your OHA notification that you must declare.
Jan. 1, 2018. Deadline for submitting application to OLCC if moving to OLCC.
July 1, 2018. Deadline for all OMMP growers, processors and dispensaries to begin reporting into the seed-to-sale tracking system. If you are not compliant by this date OHA will not renew.
The Really BAD news?
The Co-chairs don't seem to be listening and are committed to putting all things cannabis under METRC and the authority to inspect OMMP a primary residence.
The commission may use regulatory specialists, as defined in ORS 471.001, to conduct the inspections and investigations, including inspections and investigations of marijuana grow sites located at a primary residence.
Projected cost for patient-grower:
These costs are based on a non-discounted card fee and a projected program administrative fee of $200. It does not include the first time cost of a state certified scale or any other METRC specific equipment or software required.
Office visit to Cannabis Clinic $150
Card Fee $200
Grow site reg. fee $200
Annual fee for METRC $480
State Certified scale <$300-800>
Tracking Program Fee $200
Total (less scale) $1,230

Taking Action!
(1) Contact your Representatives and get Everybody to do so also.
(2) Spread the Word! Tell everybody you know, then everybody you don't know ... yet.
Keep it simple. The main point is, this is bad for Patients.
Keep it short. Your call should be under 3 minutes. Don't get bogged down in details. At this point it is a numbers game.
Keep it pleasant and remember to smile. Even though they can't see it, your smile will come through.
You can find a list of those Committee members here: http://www.leg.state.or.us/committees/ Also, the legislative committee agendas are flowing fast now, so make sure you're subscribed to all the relevant committees! Click >> here
---
Phoning Your Legislator. During a legislative session, you may call your legislators by contacting the WATS operator. Within Salem, call 503-986-1187. Outside of Salem, please call 1-800-332-2313.
Find Your Legislator online at -www.leg.state.or.us/findlegsltr/findset.htm. Visit: www.leg.state.or.us/findlegsltr/home.htm - and fill out the form entering your home address. Then click on the "submit" button and you will then be given your state and US legislators.
Write your legislator online. To send a message to your State Senator or State Representative please visit: www.leg.state.or.us/writelegsltr/ and fill out the form. By entering your information, you will be automatically matched to either your State Senator or your State Representative. Click "submit" when you are ready to send your message.
TESTIFYING | Staff will respectfully request that you submit 15 collated copies of written materials at the time of your testimony and, if possible, an electronic copy of materials provided to staff 24 hours prior to the meeting.
Persons making presentations, including the use of video, DVD, PowerPoint or overhead projection equipment are asked to contact committee staff and provide an electronic copy 24 hours prior to the meeting.
ADA accommodation requests should be directed to Karen Hupp, or Juliene Popinga, ADA Coordinators, at employee.services@state.or.us or by telephone at 1-800-332-2313. Requests for accommodation should be made at least 72 hours in advance.
Getting to the Capitol: 900 Court Street NE, Salem, Oregon 97301 * Hours: Monday-Friday: 8:00-5:30 ~ Saturday: Closed ~ Sunday: Closed * Visitor Services Phone: 503-986-1388 * For more information on How to get to the Capitol, including things like Where to Park. visit: www.leg.state.or.us/capinfo/
NotePad
Bulletin Board Entry
Enter questions, comments and link info in the NotePad. If you leave info about an Entry, it will be updated as soon as we can (and following approval). To request further maintenance, use the FeedBack form.
Give us FeedBack

And, of course, we can always use funding! Want to Help? Click Here
To send a message, use this tool.