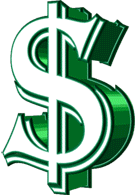 the Medical Cannabis Resource (MERCY) Center Business section
MERCY - the Medical Cannabis Resource Center - a non-profit based in Salem, Oregon. Learn more >> About Us >>
This is the index and home page to Business and Biz Resource items and beyond. A list of our Business, sources, action items, ideas and links to others. For example, See >> Other Lists >>
What's Yours? >> Sign up and start networking - throughout Oregon, across the Nation and around the World.
In this Section
Need Help? Want to Get Your Card? Need Medicine Now?

Find a Clinic, Dispensary or whatever your need.
Got Help? Are you a Clinic, Dispensary and/or other Resource for those in need?

Add it to the List.
R U not a BIZ yet? DO U WANNA B? Information on How To, Resources, plus! >> Learn more >>
Information
Got Resource? Info?
>> Post it! > Register your Resource, And let every body know.
Cannabis is Liberty Let Freedom Bing ... Cannabis is Medicine and has been so since mans ancestors first discovered it.

Cannabis is Industry Hemp Will Save the World >> Learn more >>