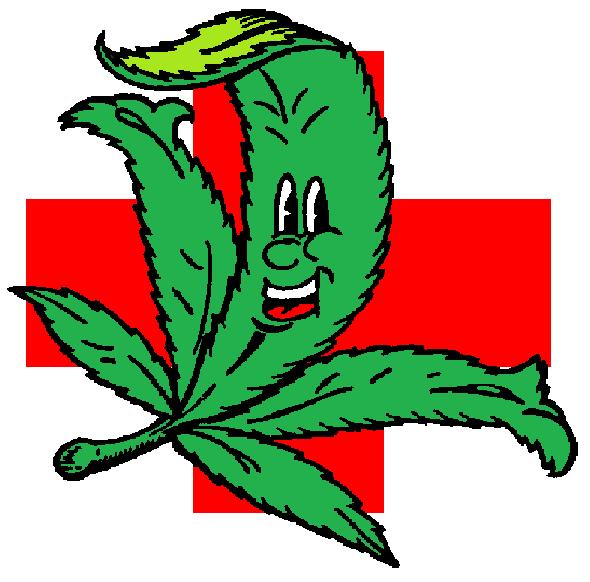 the Medical Cannabis Resource (MERCY) Center Current Events page


We are MERCY - the Medical Cannabis Resource Center | This page tells about what's happening. The Calendar of Events pages are a Public Service provided by MERCY - the Medical Cannabis Resource Center - and is maintained by our volunteer staff.  Contact Us to inquire about, add or maintain an item.

this Page:
Events ...
... Current
... Ongoing
; like
MERCY-TV
the NotePad, our Bulletin Board

FeedBack for us.
Events
This is the Current Events page for our Organization. Here you can learn more about MERCYs activtites, Post a Note, Send a Message>, and let us know about yours.
View current listed events below. Others? Let us know! The State-wide Calendar of Events for Oregon is a Public Service provided by MERCY - the Medical Cannabis Resource Center - and is maintained by our volunteer staff. Got info? Post it on the Bulletin Board. Or e-Mail us.
--- Current Events ---
Rally for Right To Grow Feb. 6th, Mon., 12 - 4:20pm at the Capital Steps Salem, Oregon
Right To Grow, USA is calling on all citizens, patients, growers, processors, dispensaries, wholesalers, clinics, activists, business owners, organizations, friends, family & neighbors to join us for a protest at the State Capital. OHA, OLCC, our Legislative body, big money lobbyists & even players in our own industry have systematically turned their backs on Patients & Growers & are DESTROYING our medical marijuana program.
Ann Linninger has proposed a bill to push everyone under OLCC~ thanks to other industry organizations & activists. Is this what you want? To have the largest law enforcement agency regulate & enforce our Medical Marijuana Program.....the OLCC?!!!! Please help us send a clear message & DEMAND our Legislators KEEP OLCC OUT OF OMMP & FIX our Medical Marijuana Program!!!
Whether you voted for or against Measure 91; Whether you are for or against Rec; EVERYONE please set your differences aside & help us save our Medical Program!!! UNITE!!!! Tell EVERYONE you know- if medical marijuana has touched your life or your loved ones life in any way- please TAKE A STAND before it's too late. Please remember the PATIENTS......Rec nor any of these businesses would exist if it weren't for the Patients!!!
Car pool, bring signs, bring your family, friends, employee's, co-workers, patients, & neighbors. Own a business? Close up shop & bring your crew- its times we all TAKE A STAND & FIGHT FOR THE PATIENTS!!!! We will be seeking vendors, speakers, sponsors, & volunteers. If we raise enough money- we can lease a bus & form car pools statewide. Its going to take some organizing- which means we need VOLUNTEERS!!
Right To Grow, USA has filed a lawsuit against the State of Oregon for requiring Growers, Processors & Dispensaries to report medicine transferred to Patients. This is a clear violation of Patients Privacy, as well as is self incriminating & puts all registrants of the OMMP at risk of prosecution. We expect to have a decision by February- and need everyone's support to keep moving forward. We Are Taking Back Our Medical Program~ LET'S FIX THIS!!!!
The link to the event is >> www.facebook.com/groups/righttogrowusa/
The link to the event is >> www.facebook.com/events/396695104005044/?ti=icl
The link to the Volunteer Page for this event is >> www.facebook.com/groups/595314690662966/
Sandy Diesel, President Right To Grow, USA
* Getting to the Capitol > 900 Court Street NE, Salem, Oregon 97301 * Hours: Monday-Friday: 8:00-5:30 ~ Saturday: Closed ~ Sunday: Closed * Visitor Services Phone: 503-986-1388 * For more information on How to get to the Capitol, including things like Where to Park. visit: www.oregonlegislature.gov/citizen_engagement/Pages/Visit-the-Capitol.aspx - see also >> www.oregonlegislature.gov/CapitolOffices
For more information, contact: Sandra Diesel 420 Consulting Services P.O. Box 1353 Jacksonville, OR 97530 Phone: 844 4 420 BIZ (844-442-0249) Email: Diesel@420consulting.org Website: www.420consulting.org
Ongoing Events
*  every Friday * 7:00pm to 7:30pm * Friday Nite Live Call-In TV Show organized by MERCY-TV at CCTV in Salem, at Capital Community Television,  575 Trade St SE, Salem, Oregon, 97301 – Weekly Filming and Show.  View previous Shows Usually (!) every Friday, excepting holidays, etc. * When happening, we start setting up at 6:30PM * call:  503.363-4588  or visit - mercycenters.org/tv/  - for more.
Call or come on down! You can see MERCY-TV Live every Friday at 7pm, on Cable Channel 23, again at 11pm and throughout the week, as well as on You-Tube. This is a great opportunity for folks to talk about their event, action and legislative items to folks in the Salem metro area and beyond. Come to the station and be on the show or in the studio audience. Or just call  503-588-6444 between 7 – 7:30 PM and let everybody know that way.
* (first) Saturday (in) May 2nd, 2015 * Marches for Global Cannabis Liberation * Also known as the Million Marijuana Marches, this Action is happening in Salem, Eugene, Portland - Oregon and hundreds of cities around the World.  Check your local listings.  Salem plan:  MERCY will assemble for this event, starting at 11am, at the far end of the mall across from the steps of the Capital Building, Salem, Oregon on first Saturday in May, annually and March at High Noon.  Officially, the intersection of Summer and Center streets.  At High Noon (sharp!) we March, Visit - http://mercycenters.org/events/MMM.html   - for map and more. 
Post a Note, Send Us a Message
Bulletin Board Entry
Enter questions, comments and link info in the NotePad. If you leave info about an Archived item, it will be updated as soon as we can (and following approval). To request further maintenance, use the FeedBack form.
Bulletin Board, entries
<!AFTER> Monday, February 13 at 12:37 PM:
me
from here wrote:
"Friends, I wanted to pass along a message from the Cannabis Collaborative Conference, being held on February 15-16, 2017, in Portland, Oregon. While it is a couple of months away, schedules fill up fast, so we thought it would be a good idea to go ahead and put this great event on your radar. Thank you, Anthony Johnson Chief Petitioner, Measure 91 Oregon Cannabis Industry is CHANGING daily- this is the only thing we can count on. For the businesses that have been part of this roller coaster ride CONGRATS! The 3rd Annual CCC 3.0 will include sessions on WHAT IS NEEDED to navigate, survive and THRIVE in the Industry. The transition to recreation has been costly and filled with obstacles. Many have survived the changes, but many are struggling. The goal with CCC 3.0 is to provide SOLUTIONS for: Oregon Industry Analysis & Forecast Making Oregon the Model of the Industry Optimize Your Business 2016 Elections outcome & expansion Real Stories "What we did right & what we did wrong" 280E- Strategies that can Lower your Tax Bill Packaging, Banking, Advertising, Labor, Testing and More Distribution Processes Producer/ Processor Knowledge How to Become a Craft Grower How to Partner with the Right Group If you would like to sponsor or exhibit at the CCC, email sales@ccc-con.com and please mention that New Approach Oregon referred you. Visit >> https://ccc-con.com/? mc_cid=423c216d41&mc_eid=66016 16b4a"
Will go here.