About ...
... this page
... Us
... Our mission
... the Org; What we do ... Need Help? Want to Help? What you can do, and more.

... Status Report
... the Issue
... the WebSite
the NotePad, our Bulletin Board

FeedBack for us.
Home

How to OMMA

Links

ORGz

About

Contact

Donate

Help Out

GuestBook

Legislation
and other
Action
Bizness

Library

News

Media

Newsletter

Current Whats Hap

all Events page. Like ...

XS+Med*Fest! and other items on the ...

Calendar view

---
The LAW
---
Need more info?
Search the Net
with
Excite!ment
also Information on

Cannabis and ...


ADHD Attention Deficit / Hyperactivity Disorder

AIDS
Alzheimers
Anxiety
Arthritis
Asthma
Bipolar
Cancer
Cachexia
Crohns
Depression
Diabetes
Epilepsy
Fibromyalgia
Glaucoma
Hypertension (High Blood Pressure)

Lupus
Multiple Sclerosis
Myasthenia Gravis
Nausea
Pain
Parkinson's
Pregnancy
PTSD (Post Traumatic Stress Disorder)

Seizures
Spasms
Tar (Resin)

Tinnitus (Ringing in the Ears)

Tourettes Syndrome

---
Canasol - a cannabis-based medicine


Seeds - for Medical Cannabis and related info

Strains - of Medical Cannabis and related info

---
The 1st Annual Oregon Freedom Festival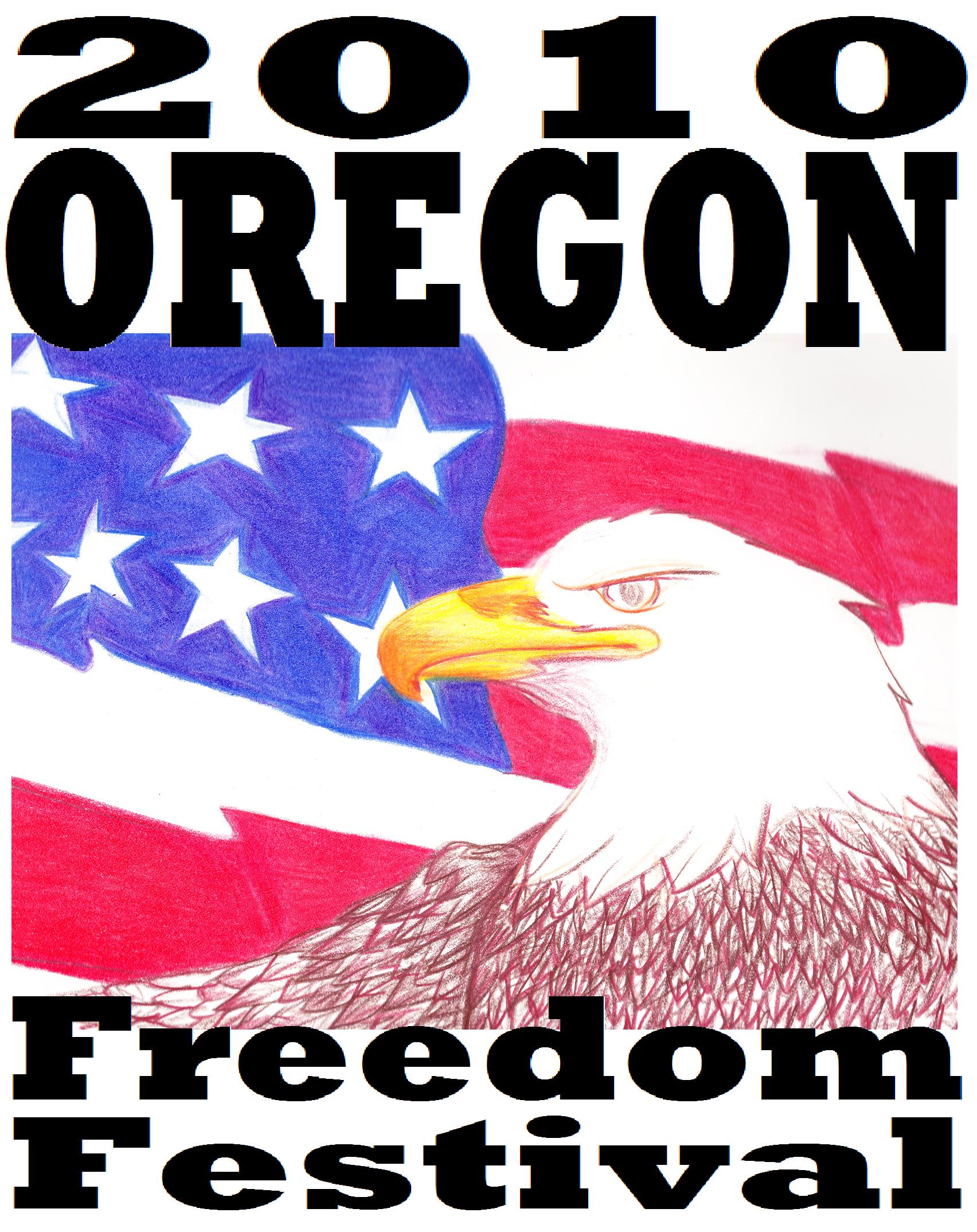 The Oregon Freedom Festival * JUNE 12th 2010, 10am-8pm * Oregon State Fairgrounds * Salem, Oregon * LIVE MUSIC, Inspiring Speakers, Exhibitors and Vendors, GOOD FOOD, Beer and Wine. Film Shorts and more, all in an OPEN-AIR FESTIVAL. $6 at the Gate. For more information, contact – Fred Jabin, Festival Coordinator, Oregon FREEDOM FESTIVAL at 503-510-6790 –or- by visiting – www.oregonfreedomfestival.org
Welcome to the About page for MERCY.

About this page ...

This page tells about we, the people, here at MERCY. Here you can view our mission statement, more about us, some notes about the issue. Also, links to Documentation, like State and Federal Tax Filings. Click here for Status Report, Click here for some history.

MERCY - The Medical Cannabis Resource Center | Pioneering Common Sense Compassion via News, Information and other Resources on Medical Cannabis (Marijuana) in Oregon, across America and around the World.

Informing, Educating and Activating – helping people to
| | | |
| --- | --- | --- |
| Achieve objective/s | resolve Issues | take Action |
| Inform, OutReach; How to … Everything – do individual research and action [HELP]; Reach out for Resources [OUT]; group activities – How To non-profit and business; How To … what ever people need. | Let people know we're here, what we're doing, how we're doing it. Recruit associates, members, volunteers and anyone willing to work with us in general. | *generate News *establish and maintain Lines-Of-Communication (L-o-C) * especially Place (building) |
| Educate, HelpDesk | * getting Card, Qualifying for Medical Cannabis * finding Medicine now * finding Grower / Growing themselves; going to "Gro-Lite Stores" and the like. * Medicating; going to "Smoke Shops" and the like. * Changes, ReNewals, etc. * other Issues like Work, Kids, Home, Traveling, and more. | * research resources, document information, disseminate * gather XS & people with XS and get them to Meet-Up or Meeting with those that need it. * offer opportunities and tools for Growers and Patients to Network Info and Resources. * research resources, document information, disseminate, set up opportunities and tools for Providers and Patients to Network Info and Resources. * Research resources, document information, disseminate |
| Activate, Network | Let potential & current Resources know we're here, what we're doing, how we're doing it. Organize associates, members, volunteers into informational and educational groups as well as Action Teams. | *generate Resource Lists *offer Lines-Of-Communication (L-o-C) * offer Place (building) |
| General public, even, wants change. Situation is ridiculous and should not be, people believe they and/or a loved one suffered needlessly and they are angry. In some cases really, really angry – b.t.w. | What, How to change; | *register to vote *gather petitions, register voters *initiative *watchdog, lobby *campaign, join campaigns, run for office |
more About Our Activities ...
MERCY is an all Volunteer, Member based organization founded and populated by patients and other cardholders; their friends and family; and other compassionate and concerned citizens around the world.
Member Activities - some of the Activities by & for Members consist of –
Office, "Vapor Lounge" and L-o-C
MERCY Club
and Events

-1- Outings and Out-Reach. Example – Wake-n-Bake
-2- Meet-ups and Meetings, facilitated at Center or at other Place or such purposes.
-3- Booths and VIP Admittance at Fairs and Festivals. Examples – Seattle Hampfest, Emerald Empire Hempfest
-4- Doctor Referral and Grower / Patient Match-Up priority.
-5- Web Space, Place (Center) and other L-o-C utilization; like Office space with Bulletin Board, Vapor Lounge and other Patient resources, Library area with Literature and Internet access.
-6- Media Resources – TV, Newsletter - are utilized by & for Members to broadcast news and information.
| | | | |
| --- | --- | --- | --- |
| Activity | Who (Vol-ID) | Desc of Duties | Hours, as a group, on the average |
| HelpDesk | (sl), (er), (ss), (sw), (ps) | Answer phone, re-call msgs, return msgs. | 15 / week |
| Networking | (sl), (er), (ss), (sw), (ps) | Organize, facilitate Meets. CaseWorking and Counseling. | 15 / week |
| Outreach | (sl), (er), (ss), (sw), (ps) | Travel; Distribute literature, network resources; make Contacts | 15 / week |
more About Our Operations ...
MERCY's Operations.
Include - Daily / weekly / monthly / yearly – notes
Daily Ops –

Check L-o-C; receive messages and other communications

Check E-mail(s) Check Phone Check Mail (box) Check Fax Check web; Bulletin Boards Open Office -Wheels4MERCY Close Office
*Distribute comms to appr Depts/people- **HelpDesk; **NetWork; **OutReach;
*do Research, return messages & respond to communications by category – -Those needing Help in terms of info; -Those w/ or need of Help in terms of Resource; -Going out and making new contacts as well as ongoing communications and activities.
Weekly Ops

Deliver Newspapers (OCC) and MERCY NewsLetters (among others), P/U literature, News, Info and Disseminate

Office open Mon thru Fri, Noon to 6PM (30 hrs)
Weekly Meet (Club) and TV Show filming
Friday Nite Live Call-In TV Show filming
Weekly Donations and Expenses (misc Activities)
Monthly Ops
Books – accounting, et al.
Monthly Bills, Grants, Dues and Donation activity.
Member Meeting.
Quarterly Ops
Internal Auditing and Status Reporting.
Yearly Ops
Tax Filings – state and federal.
Member and Board elections.
Lease and Building Ins. Renewal.
About Us ...
MERCY is a not-for-profit, grass roots organization founded by patients and other compassionate and concerned citizens in the area and dedicated to helping and advocating for those involved with the Oregon Medical Marijuana Program (OMMP). MERCY is based in the Salem area and staffed on a volunteer basis. (see Profiles, below) Click here to find out more about our history.
The purpose is to get medicine to patients in the short-term while working with them to establish their own independent sources. To this end they provide, among other things, ongoing education to clinics, individual physicians and other healthcare providers about the OMMP, cannabis as medicine and doctor rights in general.
MERCY is a strong patient advocate, which can manifest itself in a variety of ways. One of these has been maintaining lines of communication with other patient advocates and the OMMP director and workers, which we are trying to do. At the same time we attempt Doctor education and support programs, and Patient and Caregiver projects like learning to grow and different methods for consumption. These are especially important for the first time medical cannabis user as well as those unable to apply their medication.
During the past year MERCY has assisted a number of people in getting into the OMMP as well as helping them find access to excess medicine. Through the above actions, MERCY intends to build a volunteer base for constant recruitment & administration of the organization for the future. Through marketing and communications we hope to coordinate with business and organizations to make a lasting, positive change in the community.
The mission of the organization is to help people and change the laws so that action like this isn't necessary any more. We advocate reasonable, fair and effective marijuana laws and policies, and strive to educate, register and empower voters to implement such policies. Our philosophy is one of teaching people to fish, rather than being dependent upon others. Lasting change will require that each citizen be active enough to register and effectively vote. You, and only you, the people, can make it happen. We will help in any way we can, but you have to tell us what you need. Work with us to make this your "tool shed", or resource guide, to successful medical cannabis utilization and activism.
Click here to contact us. Or go here to find out more about our plans.
this page:
About Us

Our mission

the Org; What we do ... Need Help? See the OMMA pages. Want to Help? ACTION; What you can do.

Status Report

the Issue

About the WebSite
---
... plus Information on

Cannabis for ...

Doctors
Nurses
---
also Information on

Cannabis by ...

MERCY in America; Medical Cannabis in the USA
Alabama

Alaska

Arizona

Arkansas

California

Colorado

Connecticut

Delaware

Florida

Georgia

Hawaii

Idaho

Illinois

Indiana

Iowa

Kansas

Kentucky

Louisiana

Maine

Maryland

Massachusetts

Michigan

Minnesota

Mississippi

Missouri

Montana

Nebraska

Nevada

New Hampshire

New Jersey

New Mexico

New York

North Carolina

North Dakota

Ohio

Oklahoma

Oregon

Pennsylvania

Rhode Island

South Carolina

South Dakota

Tennessee

Texas

Utah

Vermont

Virginia

Washington State

West Virginia

Wisconsin

Wyoming

Washington DC (District of Columbia)

---
The World of MERCY; Medical Cannabis around the Globe
Africa
Angola

Cameroon

Cape Verde

Egypt

Morocco

Mozambique

Senegal

South Africa


Asia
Cambodia

China

India

Indonesia

Israel

Japan

Malaysia

Nepal

Pakistan

Philippines

Russia

Thailand

Turkey

Vietnam


Caribbean
Albania

Belgium

Croatia

Czech Republic

England

Estonia

France

Germany

Hungary

Ireland

Italy

Luxembourg

Netherlands

Northern Ireland

Norway

Poland

Portugal

Scotland

Spain

Switzerland

Wales


Latin America
Mexico
Central America
Costa Rica

Guatemala

Honduras


South America
North America
Canada

the United States


the Pacific (Oceania, Rim)
Protect Your Rights!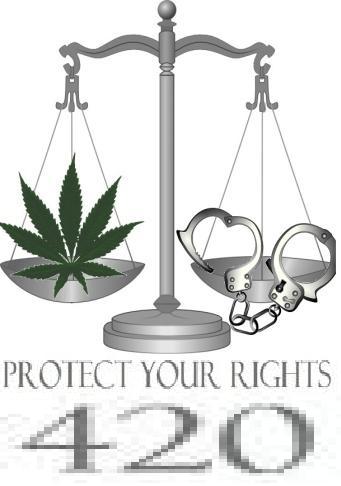 Sunday, June 13, 2010, 1 - 4 pm * at the Mercy Center Office, 1745 Capital St. NE, Salem, OR * Have you had the police stopping by to do a "compliance check?" Have you been harassed on the roadways by officers who "just want to take a quick look" inside your car? Are you aware that Oregon Law Enforcement is offering rewards to your neighbors for reporting your medicinal garden? All of these are happening around our state right now. As OMMP Cardholders, we need to make sure that the police obey the law, just as we do. Knowing your rights, and having the confidence to assert them will go a long way toward protecting you, or someone you love, as well as keeping law enforcement operating according to the laws. We are OMMP cardholders who have developed a FREE workshop to help you help yourself and others.Please come and find out just how to PROTECT YOUR RIGHTS. For more information, please call us at 541-210-8790, Email us at: protectyourrights420@gmail.com, or Visit our website at: www.protectyourrights420.org