The List

Adds, Changes or Deletes? (Heaven forbid) ...

Post your Resource, or Idea or even a new Category in the NotePad or e-Mail us.
---
Medical Marijuana Facility (MMFs) List Oregon Medical Marijuana facility ("Dispensary") Program - Approved Dispensaries as of March 21, 2014 * * Dispensaries may open for business after they receive their registration certificates in the mail. More information at > mmj.oregon.gov
Oregon's Finest [ MMD# 16217 ] | Contact: Oregon's Finest, 1327 NW Kearney St, Portland, OR, 97209 * 971-254-4765 *
Pure Green [ MMD# 76798 ] | Contact: Pure Green, 3738 NE Sandy Blvd, Portland, OR, 97232 * 971-242-8561 *
NW Green Oasis [ MMD# 63392 ] | Contact: NW Green Oasis, 1035 SE Tacoma St., Portland, OR, 97202 * 503-410-7676 *
The Releaf Center | Contact: The Releaf Center, 2372 N 1st St. - suite B, Hermiston, OR, 97838 MMD# 54844 * 541-289-6337 *
Doctor Jolly's [ MMD# 48279 ] | Contact: Doctor Jolly's, 415 SE 3rd St Bend, OR 97702 * 701-729-3310 *
Emerald City Medicinal [ MMD# 21244 ] | Contact: Emerald City Medicinal, 1474 W 6th Ave., Eugene, OR, 97402 * 541-505-9065 *
The Greener Side | an Oregon non-profit organization here to serve cardholders currently registered in the Oregon Medical Marijuana Program (OMMP). The Greener Side operates in strict accordance to all local and state laws including: ORS 475.300-475.346 and OAR 333.008 Contact: in Eugene, Oregon at 1553 Oak St. * Hours: Monday - Friday 11am to 7pm Saturday 11am to 5pm * or Call: (541) 345-8904 * visit: www.KeepEugeneGreen.org/
The Human Collective | NO MORE MEMBERSHIP DUES! OPEN TO ALL OMMP PATIENTS! Serving Oregon's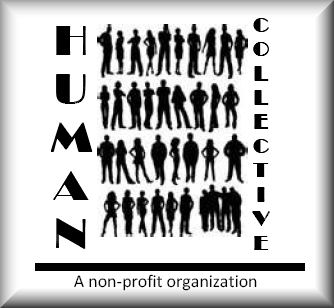 OMMP community since 2010 Human Collective provides the most compliant and efficient non profit medical marijuana membership organization in Oregon. Patient safety is our top priority. We operate in strict compliance to ORS 475.300-475.346. We invite OMMP Registered Patients to visit us TODAY! Contact: The Human Collective, 9220 SW Barbur Blvd - Suite 106, Portland, OR 97219 * (503) 208-3042 * or visit - HumanCollective.org
Alternative Medical Choices | Our company and staff are all patients and caregivers in the Oregon

Medical Marijuana Program. We've all been where you are now, wondering if cannabis is right for you, unsure of how to proceed, and frightened by years of misinformation. We can help! Our offices are professional and fully HIPAA-compliant - we value your medical privacy. Your experience with us will be like any pleasant, well-run medical clinic. You won't wait hours to see the doctor. You won't be overwhelmed by cannabis photos and counter-culture. Cannabis is medicine... and we treat it that way. Contact info: 4867 NE MLK Jr. Blvd., Portland, OR 97211 * (503) 288-5579 * Fax (503) 282-1272 * www.altmedchoices.com
Andrew Jonathan Dorfman, MD | Board certified in family medicine secure electronic records, reasonable fees, home visits available if needed. Southern OR and Northern CA * Contact info: email - ajd.md@live.com * or phone - (541) 512-5445
Ashland Alternative Health, LLC | DO YOU QUALIFY FOR YOUR OREGON MEDICAL MARIJUANA CARD???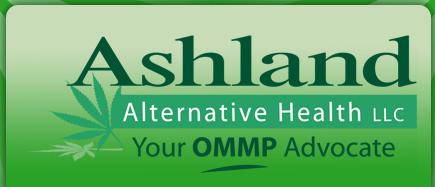 Call us to find out!! * Ashland Alternative Health's team of physicians and professional staff will successfully guide you through the OMMP process of acquiring an Oregon Medical Marijuana Card. Our mission is to be the foremost medical marijuana advocate for patients in the state of Oregon by providing a clinic that sets the gold standard in professional, compassionate and private care while upholding the guidelines of the Oregon Medical Marijuana Program. Contact info: 180 Clear Creek # 103, Ashland, OR 97520 * (541) 488-2202 * www.ashlandalthealth.com
Chronic Care, Inc. |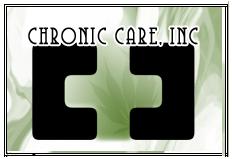 Contact info: 570 Lawrence St. Suite 101, Eugene, OR 97401 * (541) 344-1688 * Fax (541) 344-8110 * www.chroniccareinc.com
Compassion Center | Assisting OMMA cardholders and community partners to successfully

navigate the Oregon Medical Marijuana Program through clinics, support services and education since 2001. * Compassion Center, a nonprofit 501(c)(3) organization, was founded in 2001 by a group of community members concerned with the difficulty patients were having in receiving needed treatment under the Oregon Medical Marijuana Act (OMMA) (implemented in 1999). Many patients found that their physicians were either professionally restricted by their employers from recommending medical marijuana or were otherwise unwilling to consider marijuana as a treatment option. Compassion Center was created to address these barriers by helping patients meet with physicians who are willing to consider marijuana as a medical treatment option and discuss the risks and benefits of such treatment. Compassion Center has served over 3,000 patients since its inception. We hold medical clinics, educate people regarding the OMMA and its provisions and provide support and networking opportunities. Contact info: 2055 West 12th Avenue, Eugene, OR 97402-3522 * phone - (541) 484-6558 * or visit - www.compassioncenter.net
Mothers Against Misuse and Abuse (MAMA) | We produce publications and give presentations, participate in drug

policy conferences throughout the United States, sponsor educational tours to educate the public, media and lawmakers. We produce a newsletter and maintain our web site, www.mamas.org . MAMA has been involved with the Oregon Medical Marijuana Program since its beginning in 1998. MAMA has 28 years of experience providing harm reduction education. At MAMA's clinics we help patients with a diagnosed medical condition, which qualifies under the OMMP, to register with the Program. * Contact info: for 3 Locations:
Portland OR, 5217 SE 28th Ave. (Steele & 28th) * (503) 233-4202 * Fax (503) 233-8266
The Dalles, OR 319 E. 7th. St. (541) 298-4202 Fax (541) 296-2983
Bend, OR, 454 NE Revere St. * (503) 233-4202
or visit - www.MAMAs.org
MERCY - the Medical Cannabis Resource Center | Contact info: 1745 Capital St. NE, Salem, OR 97301 * (503) 363-4588 * www.MercyCenters.org
Mt. Hood Wellness Center | Welcome to Mt Hood Wellness Center We are a MEMBERS ONLY Not for profit

Oregon Medical Marijuana Cannabis Club. Our Mission is to provide a safe, clean and comfortable place for Medical Marijuana growers, caregivers and patient to come to work together. Contact info: 14325 SE Stark * (971) 279-4116 * www.mthoodwellness.com
Oregon Alternative, LLC. | Contact info: 169 S. Old Pacific Hwy., Tri-City, OR (Myrtle Creek Area) * (541) 863-4173
Oregon Green Free (OGF) | OGF OMMP Resource Center *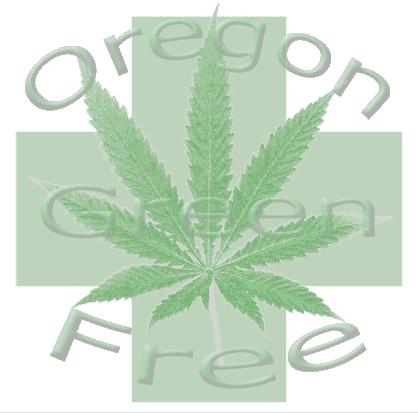 OGF provides a needed resource for those on the Oregon Medical Marijuana Program (OMMP). Through OGF you can find everything needed to accomplish the goal of achieving relief through the use of this natural medicine as well as finding a community of others just like yourself. Oregon Green Free is about the Medical Marijuana community and its people first and foremost. That is what makes it work. Oregon Green Free is Oregon's Premiere Medical Marijuana Community, and is a federal 501(c)(3) non-profit staffed primarily by volunteers. * Location - 10209 SE Division St. Bldg. B, Portland, OR 97266 * (503) 760-2671 * fax: (503) 345-1157 * www.oregongreenfree.net


OGF South Chapter | * phone - (541) 210-8790 * or visit - www.oregongreenfree.net

Oregon Medical Cannabis University (OMCU) | Our Medical Delivery Device Store • Discounted Medical Delivery Devices • Socialize and Network with other Patients/Providers • 20% Discount at Northern Lights & Garden, Your savings will pay for your monthly membership!

• Vapor Station - 6 Days / Week In the Patient Resource Center • New Hours: M-F 10-6, Sat 11-5, Closed Sun and new Classes, Seminars and Events all year!

Patient Resource Center & Medicating Lounge Come by and see the extended space for the medication station. Various medicating devices are available for your use. • Free Wi Fi Services • Access to Medical Genetics • Socialize and Network with other Patients/Providers • In-house gift shop • Pool, ping-pong, board games, big screen with cable * Location & Hours - 2900 SW Cornelius Pass Rd., Ste. 548, Hillsboro, OR 97123 * (503) 649-2999 * Mon-Fri: 10-6 Sat: 11-5 Sun: Closed * visit - www.OMCU.net - for more.
Oregon NORML | Dedicated to promoting positive legal, social, and political change in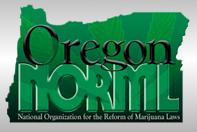 support of cannabis and the many adults who use it. dedicated to promoting positive legal, social, and political change with information and action in support of cannabis (marijuana) and the many adults who use it. At Oregon NORML, we are leading the fight for commonsense regulation of the most useful plant ever known to mankind -- cannabis hemp. We stand for the safe protected medicinal use of marijuana by patients legally enrolled in the Oregon Medical Marijuana Program. We stand for the industrial use of hemp to provide food, fuel, and fiber for America and a viable cash crop for Oregon farmers. We stand for the regulated private use of cannabis by adults. Most importantly, we work to reform state and federal laws regarding marijuana and bring an end to the harassment, arrest, and imprisonment of responsible taxpaying American citizens. Contact info: PO Box 16057, Portland, OR 97292-0057 * (541) 239-6110 * www.ornorml.org
Patients Choice Clinic Services | 332 W. 6th St., Medford Oregon 97504 * phone#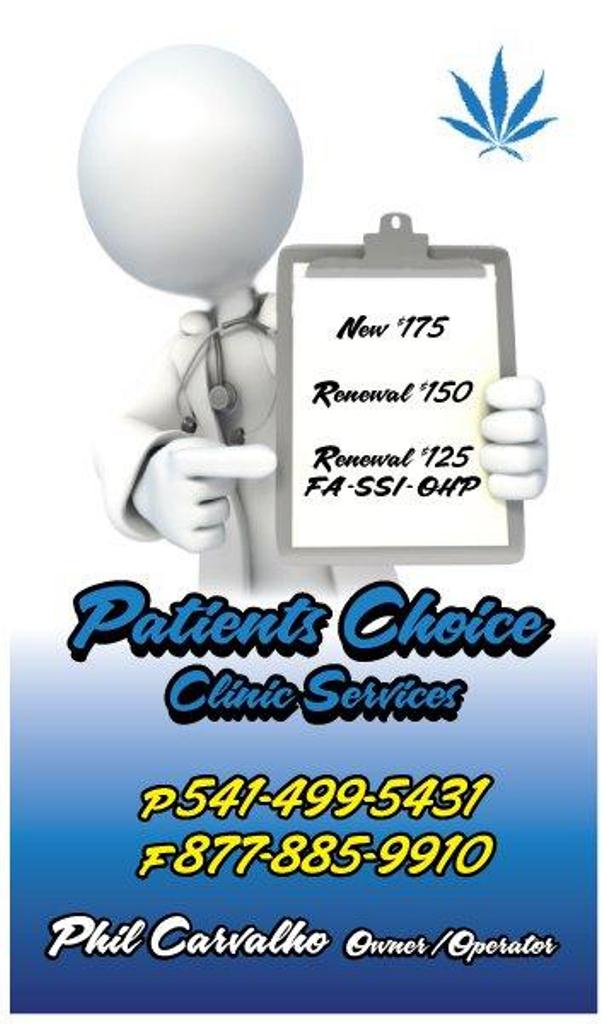 541-499-5431 * fax # 877-885-9910 * or visit - http://www.facebook.com/pages/Patients-Choice/127126914021299 * Just Complete our Medical Release and we do the rest. After we receive your records we upload them to Dr. Within 48 hours our Dr. will have a response to the patient. At that time we will schedule you upon qualified status. Patients Choice is the first completely digital medical marijuana clinic. Our office helps Patients find growers also. We have a "consultant" verify and pre-interview potential growers before any referrals are given. We no longer refer to Co-Ops w/over 99 plants. Like Us on Facebook at - http://www.facebook.com/pages/Patients-Choice/127126914021299
Patient and Grower Network | was built to help the medical marijuana community. Find and meet other

medical marijuana patients and medical marijuana growers to combine their resources and make information about the medical marijuana community freely available to those who need it most. All posts are by local members and through our joint efforts and hard work we will help network and make this community as safe as possible. Just people helping people. Setting up your gardens or even network some clones. A great place to find all your cannabis needs Contact info: visit - http://pgnhelp.com/
Portlandsterdam University | Our Mission: To get you growing. To assist the Medical Marijuana Industry in creating healthy, sound practices in Organic production and handling of MMJ Industry products. Besides being affordable and easy to get to, we are the first and original authentic institution for medical marijuana education in Oregon. PDXU provides top quality education from proven professionals. Our professors will provide concise, in-depth information that you can use. Our information is accurate, proven, and backed by factual evidence and science,. We dispell wives tales and myths. When you need the straight answer you can't find elsewhere, come see us. Find out how professional, and even fun good quality education can be. * Locations in Portland, Eugene, and Medford * Contact info: (503) 788-2349 * www.PortlandsterdamUniversity.com
Portland Alternative Clinic Inc. | Dr. Sandra Camacho Can See You Today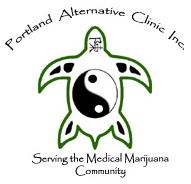 Contact info: 816 NW Hoyt St., Portland, OR 97209 * Ph(503) 477-5643 * Fax(888) 243-9356 *
ROGUE RIVER HERBAL PAIN MANAGEMENT CENTER | We help people, with qualifying conditions, obtain a legal permit to use, possess, and cultivate medical marijuana. When you visit our clinic/patient resource center, you will get not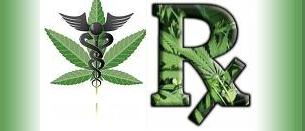 only your medical marijuana permit but the knowledge needed to be a productive and responsible patient. Contact: by mailing - 100 Depot St., Rogue River, OR 97537 * phoning - (541) 582-9150 * or visiting - www.rrherbalcenter.com
Southern Oregon Alternative Medicine (SOAM) | Southern Oregon Alternative Medicine was originally established in 2002 as S.O.H.E.M.P. (Southern Oregonaians Helping Eliminate Medical Problems)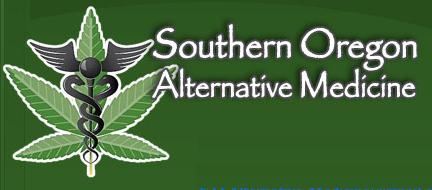 Modeled after the first medical marijuana dispensary C.H.A.M.P. (Californians Helping Alleviate Medical Problems) in San Fransisco. Our director Brent Kenyon, through his work with hospice, as well as senior & disabled services of Oregon, has been committed to patient care for over 12 years - as well as 11 years experience in offering medical marijuana services. Through Brent's experience our business has grown to now serve thousands of Oregonians, all seeking ways to deal with chronic medical conditions through alternative and natural treatment and medicine techniques. Southern Oregon Alternative Medicine is the only clinic of its kind to offer both medical marijuana certification and full health care. Contact: by mailing - 836 E. Main St. #6, Medford, OR 97504 by phone - (541) 779-5235 - or Fax - (541) 779-0479 * or by visiting - www.SouthernOregonAlternativeMedicine.com
SOUTH COAST COMPASSION CENTER OF BANDON | 49045 Hwy 101 & Beach Loop Junction * Bandon, OR 97411 * (541) 551-0568
THE HEALING CENTER OF OREGON | 63357 Boat Basin Dr., Charleston, OR 97420 * (541) 808-0129
Voter Power of Oregon |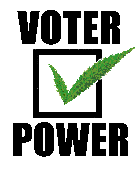 You can make contact at one of 3 Locations: Portland, OR. * 6701 SE Foster, (503) 224-3051
Eugene, OR * 687 River Ave * (503) 224-3051
Medford, OR * 1708 W Main St * (541) 245-6634
or visit - www.VoterPower.org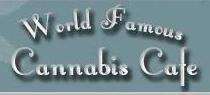 World Famous Cannabis Cafe | 322 SE 82nd Ave., Portland, OR 97216 * www.usacannabiscafe.org
Medical Professional Services & Resources
CAN! Research, Education & Consulting |

* Cannabis Horticultural Research & the CAN! Research Model, a business and innovative research venture. Contact: CAN! Research, Education & Consulting, 551 SW 4th St., Corvallis, OR 97333 * 541-752-9053 * or by visiting - www.CanResearch.net
Legal Professional Services & Resources
Paul Loney, Attorney | Practicing Medical Marijuana Law * Contact: by mail - (541) 787-0733 * or email - paultloney@gmail.com
Laws.com | a legal portal covering wide range of legal topics and state laws in 50 states. * Visit: www.Laws.com
the National Organization for the Reform of Marijuana Laws (NORML) and the NORML Foundation | A Voice for Responsible Marijuana Smokers *

Since its founding in 1970, NORML has provided a voice in the public policy debate for those Americans who oppose marijuana prohibition and favor an end to the practice of arresting marijuana smokers. A nonprofit public-interest advocacy group, NORML represents the interests of the tens of millions of Americans who smoke marijuana responsibly. During the 1970s, NORML led the successful efforts to decriminalize minor marijuana offenses in 11 states and significantly lower marijuana penalties in all others. Today NORML continues to lead the fight to reform state and federal marijuana laws, whether by voter initiative or through the elected legislatures. Contact: by mail - 1600 K Street, NW Suite 501, Washington, DC 20006-2832 * (888) 67-NORML (888-676-6765) * phone - (202) 483-5500 * or visiting - www.NORML.org
Americans For Safe Access (ASA) | Americans for Safe Access is the largest national member-based

organization of patients, medical professionals, scientists and concerned citizens promoting safe and legal access to cannabis for therapeutic use and research. ASA is dedicated to meeting the immediate needs of medical cannabis patients and their providers while creating a movement to promote safe and legal access. ASA works to overcome political and legal barriers by creating policies that improve access to medical cannabis for patients and researchers by engaging a multifaceted strategy that incorporates public education, impact litigation, grassroots development and advocacy, media campaigns, and direct support services. Contact: by mail - 1322 Webster Street, Suite 402, Oakland, CA 94612 * phone - (510) 251-1856 * or visiting - www.AmericansForSafeAccess.org
Drug Policy Alliance (DPA) | The Drug Policy Alliance (DPA) is the nation's leading organization

promoting alternatives to the drug war that are grounded in science, compassion, health and human rights. Our supporters are individuals who believe the war on drugs is doing more harm than good. Together we advance policies that reduce the harms of both drug use and drug prohibition, and seek solutions that promote safety while upholding the sovereignty of individuals over their own minds and bodies. We work to ensure that our nation's drug policies no longer arrest, incarcerate, disenfranchise and otherwise harm millions – particularly young people and people of color who are disproportionately affected by the drug war. Contact: by mail - 925 15th Street NW, 2nd Floor, Washington, DC 20005 * phone - (202) 216-0035 * or visiting - www.DrugPolicy.org
Marijuana Policy Project (MPP) | Marijuana prohibition has failed. It's time for a new approach, and MPP

is leading the way. Since our founding in 1995, we've been making real progress in reforming U.S. marijuana laws, by: Lbbying for legislation and running ballot initiative campaigns to allow seriously ill patients to use medical marijuana with their doctors' recommendations ... lobbying for legislation and sponsoring ballot initiatives to replace marijuana prohibition with a sensible system of regulation ... garnering widespread media coverage of the need to change marijuana policies ... lobbying Congress to reduce the White House drug czar's budget for his deceptive ad campaigns ... building coalitions of supportive individuals and organizations to advocate on behalf of marijuana policy reform ... and much more. Contact: by mail - P.O. Box 77492 Capitol Hill, Washington, DC 20013 * phone - (202) 462-5747 * or visiting - www.MPP.org
Students for Sensible Drug Policy (SSDP) | Students for Sensible Drug Policy is an international grassroots network of students who are concerned about the impact drug abuse has on our communities, but who also know that the War on Drugs is failing our generation and our society. SSDP mobilizes and empowers young people to participate in the political process, pushing for sensible policies to achieve a safer and more just future, while fighting back against counterproductive Drug War policies, particularly those that directly harm students and youth. Visit - www.schoolsnotprisons.com - for more. University of Oregon chapter contact - samuelc@uoregon.edu
Toke of the Town | Village Voice Media * News & Events, Links and Info in general. Visit - http://www.tokeofthetown.com
Jack Herer's Website | Here you will find information about Jack Herer, maintained by Jeannie Herer. This website is used as a resource to keep you informed about Cannabis Hemp and the relevance it plays in our culture. Please share your comments to the articles and send us a message using the contact form. Recent News & Events, Links and Info in general. Visit - www.JackHerer.com
Dragon Herbarium | At Dragon Herbarium, you will find a wide selection of medicinal herbs

and dried herbs for aromatherapy, potpourri, sachet, and soap crafting. For your kitchen, we offer a large variety of culinary herbs, cooking spice blends, and herbal teas. For the wellbeing of your body, we offer herbal tinctures, herbal supplements, body detoxifying products, clays and bath salts. For scents for your soul and burnt offerings, you will find a large assortment of incenses, resins, smudges, essential oils, metaphysical & occult oils, and pheromone oils. We hope that you enjoy your visit! * 4638 S.W. Beaverton- Hillsdale Hwy, Portland, OR 97221 * call - (503) 244-7049 * or go to - www.DragonHerbarium.com
Dragon's Lair | Glass and Accessories * Dragon's Lair carries an amazing selection of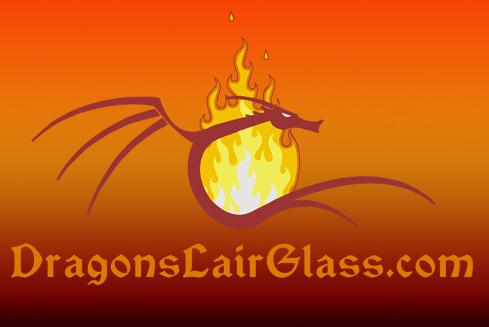 glass from many of the best glass blowers, such as: Carsten Carlile, Tom Fenn, Chaz, Eusheen, Darby Holm, Misc. Bad Ass Glass Which Include: Funtional Art Pieces, Non Functional Art Pieces, Water Pieces, Dry Pieces, Small Pieces ... We carry clothing from: Seedless and Satori; We also carry: Jewelry, Body Care, Bags and Cases And much more! * Stop on by: 210 Northwest 6th Street, Grants Pass, OR 97526 * call - (541) 479-5617 * or visit - www.dragonslairglass.com
Flashback Tees | The Bay Area's Oldest Head Shop * 510 Newark Ave., Coos Bay, OR 97420 * (541) 888-3938
Green Life Gardening | Indoor Gardening Supplies * 51538 S. Hwy 97, Ste 5 (La Pine Square), La Pine, OR 97739 * (541) 536-1191
HIGH HOPES FARM | Statewide Services For OMMP Patients, Growers & Caregivers * (541) 890-9357 * www.highhopesfarm.com
Hemp Shield Company | The First Hemp Oil Based Deck Finish For All Wood Products, a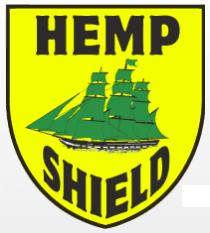 State of the art protection for outdoor wood in a truly 'green' product. Low VOC — 100% Green * Fibre Alternatives, manufacturers of hemp based construction materials, is proud to announce the market release of Hemp Shield™ — The first and only penetrating wood finish containing 100% hemp oil that is produced in the United States. Hemp Shield™ is suitable for wooden decks, fences, stairs, siding, shutters, furniture — anything wooden that is exposed to the weather. In extensive tests, Hemp Shield™ outlasted all comers, including the highest priced deck finish on the national market. Extremely UV resistant, the high solid counts of colored Hemp Shield™ provide high hiding, long lasting color to your outdoor wood. Hemp Shield's unique hemp oil formulation represents a major advance in preservation of outdoor wood — a back-to-the-future choice that, by reviving use of an agriculture based oil feed stock, has created a sustainable, environmentally friendly finish that outlasts the most expensive petroleum based finishes, yet contains 0% volatile organic compounds (VOC's) like formaldehyde, and no other hazardous air pollutants. Hemp Shield™ also resists environmental attacks from mildew, algae, and fungus. Visit the Online Store for more Hemp Shield™ Products. Contact: by mail - PO Box 2541, Eugene, OR 97402 * or visit - www.hempshield.net
Klamath Glass Blowers | 1040 East Main St., Klamath Falls, OR 97601 * (541) 850-8556
Koala Bear Naturals | Botanical Insect Sprays,

Vermiculture * Organic Gardening Supplies BOTANICALS FOR YOUR PLANTS™ Natural Garden Sprays for Your Healthy Gardening...No Gloves Required! Simple, Safe, and Gentle! and WORM CASTINGS, TEAS and WORM GROWING START-UP SUPPLIES
We are proud to introduce a line of natural insect insect sprays for organic gardeners and healthy living enthusiasts. Our insect sprays are made with the finest, yet simplest ingredients: eucalyptus oil, tea tree oil, and canola oil. No gloves are required, nor masks, or pet removal for our natural "Botanical" products …. an organic gardener's dream-come-true! We use ingredients that are healthy for humans, yet distasteful or injurious to many insects. (except our wonderful ladybugs!). You can use our products with total confidence in your own safety, and that of those around you. Contact: by mail - P.O. Box 662 Cave Junction, Oregon 97523 * by phone - 541 592 3612 * email - eucalyptus@koalabearnaturals.com * or visit - www.koalabearnaturals.com *
Magic Land | 1461 SE Stephens, Roseburg, OR 97470 * (541) 733-9695
Magic Mushroom / Oregon Gifts | "Look For The Giant Mushrooms" Next to I-5, Exit 136, Sutherlin, OR 97479 * (541) 459-7481
New Visions | 2 Locations: Ontario * 772 N. Oregon St., Ontario, OR * (541) 889-5145
La Grande * 1105 Washington Ave., La Grande, OR * (541) 962-9708
Nickel Mountain Organics | Quality Organic Soil * 416 Gravel Pit Ln., Riddle, OR 97469 * (541) 874-3737 or (541) 391-0906
Northwest Textile Pots | 22642 Tiller Trail Hwy., Days Creek, OR 97429 * (541) 825-3907
OGF Grateful Garden Supply | Our Store is now open 10am-6pm M-Sat; For more information or to order, please visit us at 10209 SE Division St, Bldg. B, behind the Blessings Christian Supply, or call us at - (503) 715-0120 * or visit - www.gratefulgardensupply.com
Operation Pipe Dreams | Operation Pipe Dreams is Southern Oregon's newest and finest smoke shop. We have the largest selection of hand blown glass, glass blowing supplies, import goods, clothing, accessories, purses, bags, vaporizers, detox products, and much much more. Look for the big purple building and come visit the store and the knowledgeable staff and let us make your dreams come true at Pipe Dreams. Stop on by: 2021 W. Main St. Medford, OR 97501 * call - (541) 773-3165 * or visit - www.myspace.com/operationpipedreams
OREGON ORGANIKS | Your Wholesale Oregon Organic Garden Supplier * Oregon Organiks is dedicated to supplying the highest quality organic garden products available to the public. From the smallest indoor garden to the largest outdoor farms, our products will give your growing the boost it has been needing. Get more from your garden by using the highest quality products available. Contact info: by phone - 503-207-5501 * Mailing Address: 11918 SE Division #122 Portland, OR 97266 * or visit - www.oregonorganiks.com
Organic Glass Art | 164 Market Ave., Coos Bay, OR 97420
Pandora's Box | 3 Locations: Umatilla, OR * 1300 6th St. #E * (541) 922-9237
Sutherlin, OR * 123 W. Central Ave. * (541) 459-1133
Kennewick, WA * 5300 W. Clearwater * (509) 396-9700
Plant Ports | Portable Plant Covers For Individual Plants * Contact Helen (541) 643-9351
Puffin Stuff – OMMP Services | 828 S. Central Ave., Medford, OR 97501 * (541) 499-0489
Rich's Hydroponics & Soil | 1463 SE Stephens Roseburg, OR 97470 * (541) 890-1377 * www.richshydroponicsandsoil.com
Ricks Monster Grow/Dutch Girls 6.5 | Rick wrote and published this book so that you can determine whether or not you qualify for the State Medical Marijuana programs. This book is a must for Caregivers and Patients who have the rights to have this important information on understanding the legal issues involved! Contact info: 5309 Rogue River Hwy., Rogue River, OR, 97537 * by phone - (800) 851-3761 * or visit - www.medicalrick.com - for more. This website is dedicated to patients, caregivers, physicians, health care professionals, families, decision makers, and the general community.
Silver Spoon | Gifts for Grown-Ups * The Silver Spoon has been a SW Portland staple for over 25 years, we're a smaller sized store nicely stuffed with everything you'd ever want. Being small and local is actually how we are able to offer such competitive prices. We also are proud of our many items that are hand made locally here in Portland, Oregon and the greater North West that we love! You'll find a little bit of everything here. We mostly carry tobacco and tobacco smoking devices and types accessories. We also have a small selection of adult and novelty gifts and herbs. Please know you must be 18 or older and have a valid form of ID with you, thanks! Stop on by: 8521 S.W. Barbur Blvd., Portland, OR 97219 * call - (503) 245-0489 * or visit - www.silverspoonpdx.com - for more.
Smokey's Novelties | 285 Liberty Rd. NE, #160 (in Liberty Plaza), Salem, OR 97301 * (541) 851-1563
St. John's Crystal Cathedral | Head Shop * 8959 N. Lombard, St. John's, OR 97203 * (360) 852-0084
Stoney Girl Gardens | Seed Company U.S.A. *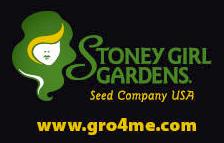 Established 1999, 100% Organic Medicine grown in Oregon, Home of the 2002-2003 Medical Cannabis Awards * Catalog, Exclusive Strain Information, Learn Production and Clubs * Official Sponsors High Times Cannabis Cup 2010 * Lets Get Growing Class; Join Us, Offers Now Available; Doctor Recommended; Grow in 9 Weeks from Starts! All our Strains Finish in Under 40 Days In Bloom! ... News and Events Pages, and more. * Contact: by phone - (503) 788-2349 * or visit - www.gro4me.com
Sunny Girl Gardens | Premium Organic Soil * Ultra Premium Organic Container Mix * There's no reason to play Black Jack, mine for Gold or hope for a Miracle grow. Stop gambling with your precious plants. Now all you have to do is plant and water to be an award winning gardener, first time and every time. No green thumb required. Try our mix on your next precious plant. You will be pleasantly surprised at how easy the results can be. Our mix brings out the very best in any variety. Welcome to Sunny Girl Gardens. We supply Ready to Grow, Award Winning, 100% Organic Soil-less Growing Mix for Indoor and Container Gardens.
Everything you need from start to finish is included and mixed by hand. Our special two part mix includes all the nutrients and bloom food for the entire life cycle of the plant. The absolute finest from the Northwest, this product was made for our most valuable fruits, vegetables and exotic house plants. When nothing else will do but the very best, you can count on us. We use the very finest ingredients from around the world. This mix is time tested and has won many awards for hundreds of discerning gardeners. Contact: by phone - (503) 788-2349 * or visit - www.sunnygirlgardens.com
THE MAGIC DRAGON | 104 East Main St., Rogue River, OR 97537 * (541) 582-1000
The Magic Formula | A Guide For Organic And Natural Growing Methods * BOOK RELEASE TOUR dates at MAMA. For more information visit www.mamas.org. "The Magic Formula" is now available in all formats, to Purchase visit - www.medicalgradesmoke.com
The Pipeline | The Pipeline is Albany's newest Head Shop located at 1907 Pacific Blvd SE Next to Rent-A-Center in the CrossRoads Plaza Also Next to Jack-N-The Box and Petco. The Pipeline specializes in glass pipes, water pipes and other glass smoking accesories. Glass accesories include but are not limited to: ( Gravity set-ups, waterfall set-ups, kife hit set-ups, glass blunts, glass screens) ALL glass pieces are Oregon blown. 2 locations: Albany, OR 97321 * Open 7 Days A Week 11am-8pm * 1907 Pacific Blvd SE * (541) 981-2364
Lebanon, OR 97355 * 732 Park St. * (541) 258-3139
http://www.myspace.com/albanypipeline
THE SHADOW BOX | 1941 Winchester Ave., Reedsport, OR 97467 * (541) 361-6077
Tony's Smoke Shop | Hours: Monday - Saturday 11am - 10pm, Sundays 12pm - 8pm *

1318 Northwest 9th St, Corvallis, OR, 97330 * (541) 753-0900 * www.tonysintl.com
Victoria's Station | The Station , LLC * 120 Galice Rd., Merlin, OR 97532 * (541) 471-1396
Garment Art | Direct to Garment Printing,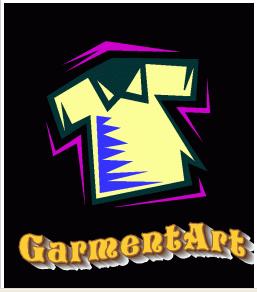 Custom Artwork Creations, Embroidery * Give us a try! We are GarmentArt. Direct to Garment Printing / No screen fees / No Set up fees / Send us your artwork or Let us create your artwork. As low as $ 5.50 each, quantity of 100 Call us! (541) 234-7639 * or visit - www.garmentart.weebly.com
Stoned Made Clothing | Hand Made Oregon Apparel *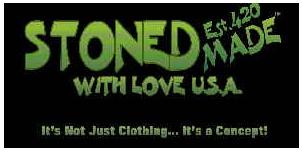 At Stoned Made Clothing Company, we produce high quality, cannabis-friendly clothing. We carry a complete line of men's and women's Marijuana Strain and Molecule T-shirts. Our Shirt's are Stoned Made in the Pacific North West! Stoned Made Clothing carries a smoking selection of designs for the stoner in you! Stoned Made has 15 strains and we are still growing strong! Made with Love USA! Look for us at your local Head Shops & Dispensaries or Contact us: phone - (541) 619-3956 * or visit - www.stonedmade.com
X-Tractor | Professional Filter Extraction System * (541)761-4293 * kim@x-tractor.com
The Gypsy | 205 W. 8th St., Medford, OR 97501 * (541) 770-1212
Plew's Brews | Noon till last call, St. Johns *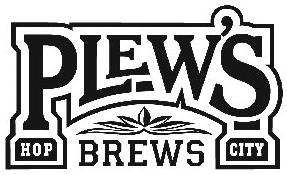 8409 N. Lombard St., Portland, OR 97203 * (503) 283-2243 * www.PlewsBrews.com
State of Jeffeson Band | For nearly a decade we have specialize in group performance,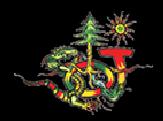 accompanyments, and productions. Performing At Festivals, Concerts, Special Events, And More! Organizers of Jefferson State Hemp Expo * State of Jefferson band can help with your entertainment and diverse musical needs. Contact us!! Check out our music and other projects we have going on! Visit - www.stateofjefferson.org
West Coast Cannabis | West Coast Cannabis is the industry's premiere magazine for cannabis enthusiasts. The monthly publication is always free and focuses on cannabis issues and west coast happenings. The magazine was founded by comedian and long-time activist Ngaio Bealum to provide an entertaining and educational resource for the community. The magazine has grown both in length and number of issues printed. Currently the magazine has a circulation of 50,0000 copies distributed through medical cannabis dispensing collectives, retail stores, and other venues in which cannabis enthusiasts patronize. The circulation makes it one of the largest cannabis related publications on the planet and its distribution to niche markets makes it an invaluable resource for its advertisers.
Mission: To produce the most comprehensive, informative, and entertaining cannabis publication possible, highlighting the unique perspective of the west coast and the medical cannabis community. WCC will serve the community as an educational and insightful resource for patients, providers, and cannabis-based organizations alike. Contact: Ed Disney/ Regional Manager at - ed@westcoastcannabis.com * www.westcoastcannabis.com * www.wccfinder.com
OREGON CANNABIS CONNECTION (OCC) | Connecting the medical cannabis community across Oregon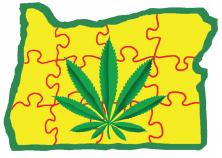 * The Oregon Cannabis Connection is a bi-monthly publication focused on the Oregon cannabis community. We are published by K2 Publications located in Medford, Oregon. Our focus on local issues sets us apart from other cannabis publications. We hope to provide a useful resource for Oregonians interested in learning more about cannabis and its usefulness as a medicine, and also those who already know its value and currently are using cannabis. Be informed, aware and educated! Pick up a copy of Oregon Cannabis Connection today!
Subscriptions | Subscriptions are available for $18.00 a year (6 issues). Please fill out the contact information below. We will contact you about receiving a subscription. Check our Locations page for the location nearest you, and maybe a subscription will not be necessary.
Advertising | We deliver 28,000 copies of OCC to over 200 locations across Oregon. Our readership is over 70,000 due to the informative and local focus of our publication. Most medical marijuana clinics and most pipe and accessory stores are carrying our paper across the state. Advertise with OCC and reach thousands of interested and active buyers interested in your products or services! Fill out the form below and we will contact you about advertising in OCC! visit - OregonCannabisConnection.com
KSKQ Community Radio | 94.9 FM "Home Grown" Radio, Streaming Live at KSKQ.org * KSKQ Mission Statement - Our mission is to produce community radio that empowers the residents of the Rogue Valley, builds sustainable and resilient communities through the exchange of ideas and celebrates cultural diversity.

Our vision is broad and includes: locally produced radio programs access and programming for our Latino and Native American neighbors encouragement, training and support for local community groups to make their own radio shows air time for local musicians, story tellers and other creative voices To make this vision a reality, we need your support. That support can take many forms. Financial support is, of course, important. We hope you'll become a member or an underwriter of KSKQ. But support can also be in-kind help and your expertise. Please contact us if you would like to offer some of your gifts. Contact them at - 330 East Hersey St, Ste #2, Ashland, OR, 97520 * (541) 482-3999 * or by visiting - KSKQ.org