Multiple Cannabis Law Reform Bills in U. S. Congress

Don't Delay, Act Today! - Register to Vote, Contact Your Rep, Tell Everybody. We need our numbers now - it's up to We, The People - to do everything we can to make this all happen. PLEASE forward this e-mail to EVERYBODY and, Then, click on, follow, and Act on ALL the Links for EACH item. Yes, it is work, BUT - It will only take a few minutes each and has made the difference in the past. Thank You! on behalf of Americans everywhere.
Today is H.R. 1831 Call & Email Day - Even If You Have Called or Emailed Before, Please Do So Again!

During the Summer congressional district work period, Vote Hemp is working to gain more cosponsors for H.R. 1831, the Industrial Hemp Farming Act of 2011. Please call and write to your Representative in Congress today and ask them to become a cosponsor of the Industrial Hemp Farming Act of 2011.
Click here for their easy to use and mobile friendly online advocacy tool. There are call scripts with talking points and pre-written emails. It will only take a few minutes to complete. Our goal today is over 2,000 calls and emails. Even if you have called and emailed before, please do so again. We have more bill cosponsors than we have ever had before and we can increase that number with your help. It is also very important that you share your action with others. Vote Hemp has set up a H.R. 1831 Call & Email Day event page on Facebook. Please invite your friends to participate and post your action on your page.
If you have not already done so, please 'like' them on Facebook and share our posts with your friends and follow them on Twitter and retweet our posts. There are many other things that you can do on their recently updated What Can I Do? page. You can make a difference! You can also help the effort by forwarding this message to your friends and family so they can follow the progress and consider making a donation, too. Thank you in advance for all that you do for the cause. Learn more >> on this item.
Tell Your Representatives to Co-Sponsor HR 2306: The Ending Federal Marijuana Prohibition Act of 2011

For the first time since 1937, lawmakers have introduced a bill into the House of Representatives to end federal marijuana prohibition. Over the past 70+ years, the federal criminalization of marijuana has:
1) Failed to reduce the public's demand for or access to cannabis.
2) Imposed enormous fiscal and human costs upon the American people.
3) Promoted disrespect for the law.
4) Reinforced ethnic and generational divides between the public and law enforcement.
After seven decades of failure, it is time for an alternative approach. Use the form below to contact your elected officials and encourage them to stand up for state's rights and personal freedoms by co-sponsoring HR 2306: The Ending Federal Marijuana Prohibition Act of 2011. Learn more >> on this item.
Support the States' Medical Marijuana Patient Protection Act

Federal lawmakers have reintroduced legislation to provide for additional and necessary legal protections for state-authorized medical marijuana patients. House Bill 1983, the States' Medical Marijuana Patient Protection Act, would ensure that medical cannabis patients in states that have approved its use will no longer have to fear arrest or prosecution from federal law enforcement agencies. It states, "No provision of the Controlled Substances Act shall prohibit or otherwise restrict in a State in which marijuana may be prescribed or recommended by a physician for medical use under applicable State law."
The measure also calls for an expedited rescheduling review by the federal government that would reclassify cannabis from Schedule I to Schedule III under the federal Controlled Substances Act, recognizing the plant's accepted medical use and streamlining the federal approval process for medical marijuana research. Learn more >> on this item.
More information on Federal and State legislation happening in America at - http://capwiz.com/norml2/issues/
---
Support The Industrial Hemp Farming Act of 2011

Texas Republican Ron Paul and a coalition of 25 co-sponsors are once again seeking to allow for the commercial farming of industrial hemp. House Bill 1831, The Industrial Hemp Farming Act of 2011, would exclude low potency varieties of marijuana from federal prohibition. If approved, this measure will grant state legislatures the authority to license and regulate the commercial production of hemp as an industrial and agricultural commodity.
Several states -- including North Dakota, Montana, and Vermont -- have enacted regulations to allow for the cultivation of hemp under state law. However, none of these laws can be implemented without federal approval. Passage of HR 1831 would remove existing federal barriers and allow states that wish to regulate commercial hemp production the authority to do so.
"We are pleased to see the re-introduction of the Industrial Hemp Farming Act in Congress. Vote Hemp is currently working with a Democratic Senator who is preparing to introduce companion legislation in the Senate in support of industrial hemp farming," says Vote Hemp President, Eric Steenstra. "It is due time for the Senate as well as President Obama and the Attorney General to prioritize the crop's benefits to farmers and to take action like Rep. Paul and the cosponsors of H.R. 1831 have done. With the U.S. hemp industry valued at over $400 million in annual retail sales and growing, a change in federal policy to allow hemp farming would mean instant job creation, among many other economic and environmental benefits," adds Steenstra.
According to a 2010 Congressional Resource Service report, "approximately 30 countries in Europe, Asia, and North and South America currently permit farmers to grow hemp." But the United States does not. As a result, U.S. companies that specialize in hempen goods have no choice but to import hemp material. These added production costs are then passed on to the consumer who must pay artificially high retail prices for hemp products. Previous versions of The Industrial Hemp Farming Act were introduced, but failed to receive a public hearing or a committee vote. Please write your members of Congress today and tell them to end the federal prohibition of industrial hemp production. For your convenience, a prewritten letter will be e-mailed to your member of Congress when you enter your contact information below.
For more information about industrial hemp, please visit: http://www.votehemp.org. Thank you for assisting MERCYs federal law reform efforts. Learn more, Act up! visit - http://capwiz.com/norml2/issues/alert/?alertid=48009501
---
Support Federal Legislation To End Marijuana Prohibition - Urge Your Representative to Support and Co-Sponsor HR 2306

Lawmakers for the first time have introduced legislation in Congress that seeks to end the federal criminalization of the personal use of marijuana. HR 2306, entitled the 'Ending Federal Marijuana Prohibition Act of 2011,' prohibits the federal government from prosecuting adults who use or possess marijuana by removing the plant and its primary psychoactive constituent, THC, from the five schedules of the United States Controlled Substances Act of 1970.
Under present law, all varieties of the marijuana plant are defined as illicit Schedule I controlled substances, defined as possessing 'a high potential for abuse,' and 'no currently accepted medical use in treatment.' HR 2306 seeks to federally deregulate the personal possession and use of marijuana by adults. It marks the first time that members of Congress have introduced legislation to eliminate the federal criminalization of marijuana since the passage of the Marihuana Tax Act of 1937.
Language in this Act mimics changes enacted by Congress to repeal the federal prohibition of alcohol. Passage of this measure would remove the existing conflict between federal law and the laws of those sixteen states that allow for the limited use of marijuana under a physicians' supervision. It would also allow state governments that wish to fully legalize and regulate the responsible use, possession, and production of marijuana for all adults to be free to do so without federal interference. The federal criminalization of marijuana has failed to reduce the public's demand or access to cannabis, and it has imposed enormous fiscal and human costs upon the American people. It is time to end this failed public policy and to provide state governments with the freedom to enact alternative strategies — such as medicalization, decriminalization, and/or legalization — without running afoul of the federal law. Please urge your United States Representative to co-sponsor and/or support HR 2306: 'Ending Federal Marijuana Prohibition Act of 2011' by entering your zip code below. Learn more, Act up! visit - http://capwiz.com/norml2/issues/alert/?alertid=52475516 - and - http://capwiz.com/norml2/issues/alert/?alertid=50800581
---
ACT NOW!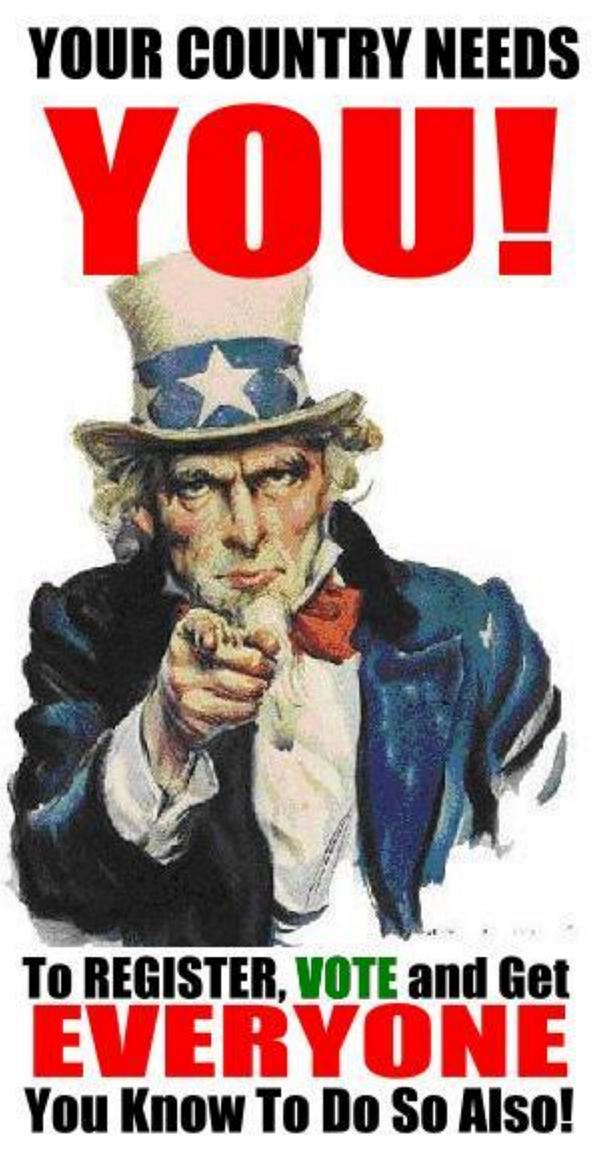 Support Medical Marijuana Bills in Congress

Washington, DC -- Three medical marijuana bills were introduced today in Congress with support from patient advocates. The most significant of the three bills is one introduced by Congressman Frank (D-MA), which reclassifies marijuana from its current status as a dangerous drug with no medical value. Another bill, introduced by Congressman Polis (D-CO), will allow banks and other financial institutions to provide services to medical marijuana businesses without being subject to "suspicious activity" reporting requirements. The third bill, introduced by Congressman Stark(D-CA), changes the federal tax code "to allow a deduction for expenses in connection with the trade or business of selling marijuana intended for patients for medical purposes pursuant to State law."
"All of these bills will have a positive effect on hundreds of thousands of Americans and only a negligible impact to the rest of the country," said Steph Sherer, Executive Director of Americans for Safe Access (ASA), the country's largest medical marijuana advocacy group. "This kind of policy shift is a no-brainer and should garner the bipartisan support of Congress." To shore up support for these and other local and state medical marijuana bills, ASA is launching a new advocacy program.
The introduction of Congressional legislation today comes as ASA is equipping patient advocates with new tools to lobby local, state and federal governments. ASA unveiled a new program today that establishes a "Medical Cannabis Think Tank" to provide activists the support they need to analyze pending or proposed legislation and to lobby for the best laws possible. To support the lobbying effort, ASA also unveiled its new "Online Training Center," with more than 4 hours of educational streaming video and over 400 pages of instruction manuals and worksheets. ASA's program also includes an improved "Raid Response Center" to better prepare for aggressive federal interference.
As part of its "Sick and Tired" campaign, ASA and others filed a writ Monday in the DC Circuit to compel the federal government to answer a 9-year-old petition to reclassify cannabis. The Coalition for Rescheduling Cannabis (CRC) argued in the writ that the government has unreasonably delayed an answer to the petition in violation of the Administrative Procedures Act. "The Drug Enforcement Administration has the opportunity right now to address the needs of patients across the country by reclassifying cannabis," continued Sherer. "However, since Congress can also reclassify cannabis, we are urging passage of the Frank bill in order to take advantage of all points of leverage."
If passed, the Frank bill would not only recognize marijuana's medical value, but also provide a medical necessity defense in federal court, a right not currently afforded to patients and caregivers who are in compliance with their local and state laws. The Frank bill would also usher forth greater research into the therapeutic properties of cannabis and create incentives for the development of new cannabis-based medication. Advocates hope the Polis bill, if passed, will end the current ban on services for medical marijuana businesses by institutions like Wells Fargo, CitiCorp and Bank of America. The Stark bill has the potential to end dozens of audits by the Internal Revenue Service (IRS) currently taking place, and settle once and for all whether the IRS can demand tax on gross or just net proceeds. Visit - http://www.opposingviews.com/i/medical-marijuana-advocates-back-3-bills-in-congress - and Spread The Word!
Thank you for assisting MERCYs federal law reform efforts. Learn more, Act up! visit - http://capwiz.com/norml2/issues/alert/?alertid=48392511
back to [ Top of Page ]